I've had this done for a few weeks, and promptly forgot about it once I was done. Today I started looking for a box to put it in to wrap it for Sadie's baby shower. (I can share this as DIL has seen pictures of it already).
I actually saw several different tutorials for this on youtube, and just sort of combined them to what I thought was the easiest way to do it. By the time I got about half done, I had a pretty good system going. (That was before the rotary cutter and the new sewing machine. The next one should be easy-peasy!)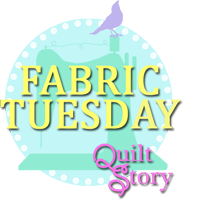 And with
LETS MAKE BABY QUILTS!